On Saturday 19 November RockSo Music and Muziekschool Plug & Play had their first in-store blues clinic.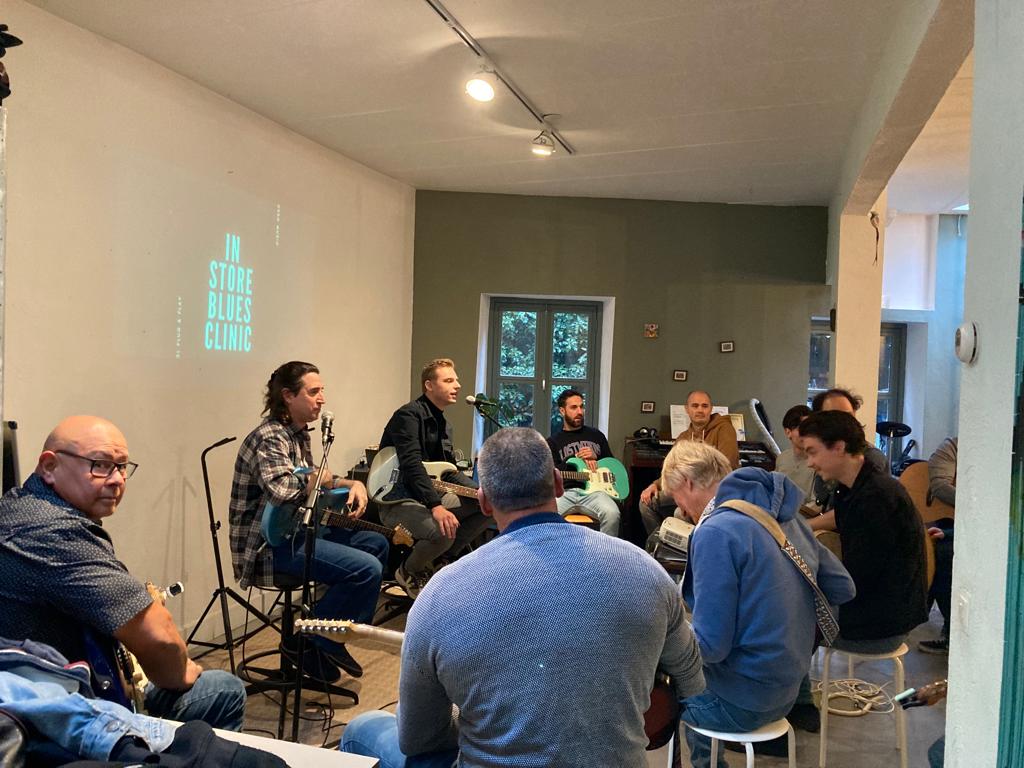 The Clinic was developed for beginner-intermediate guitarist and was designed to help guitar players learn about blues music including the theory, scales, and chords that are used to play the blues.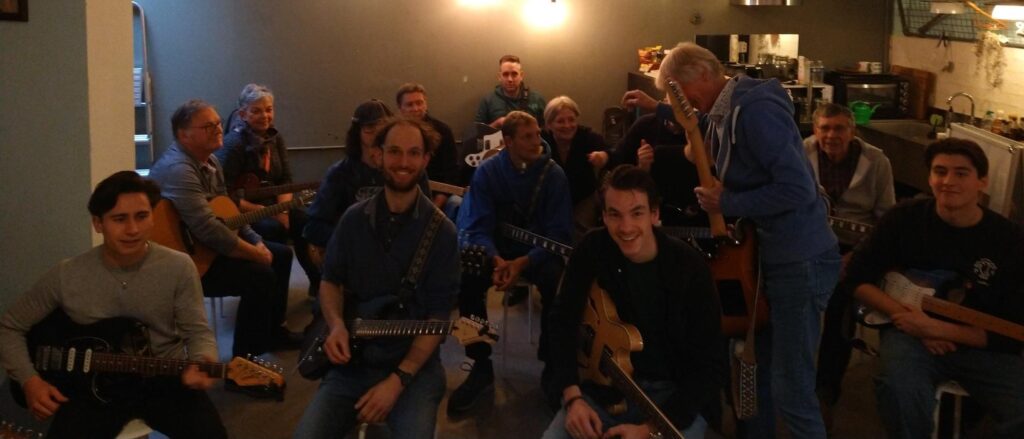 After learning about the blues structure, the participants had the chance to learn blues licks for each minor and major blues scales. Then, the participants had the opportunity to try soloing for the group.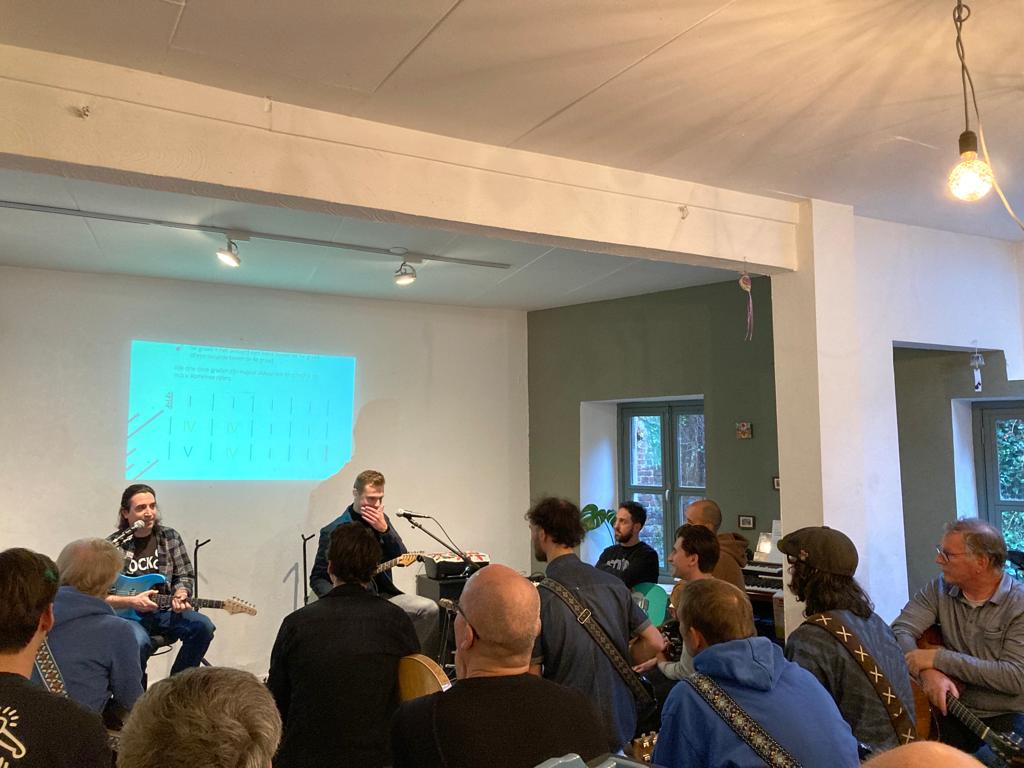 Everyone had a good time learning and playing the blues at the clinic. The In-Store Blues Clinics will continue in 2023 with the next one in January or February. Stay tuned to RockSo Music or Muziekschool Plug & Play for information about the next clinic.
Christian