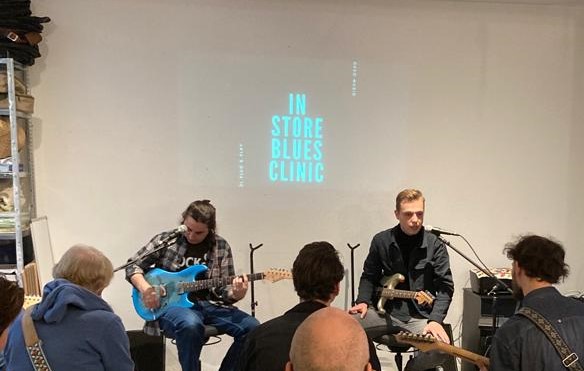 In collaboration with Muziekschool Plug & Play , RockSo Music is happy to offer an In-Store Blues Guitar Clinic.
Is the In-Store Blues Guitar Clinic right for me?
Are you more than a beginner, but not yet confident enough to improvise the blues? Would you like to learn the blues in an easy way? Would you like to understand how to add feeling to your playing?
If you said yes, yes, and yes, then this clinic is perfect for you!
What will I learn at the Clinic?
Blues scales and chord shapes for major and minor blues.
Improvisation and riffs over backing tracks.
How to make a theme in your soloing.
Jam with other participants.
Why learn to play Blues?
Blues consists of one scale and 3 chords. It is simple in its basic form, yet offers infinite possibilities for creativity. The majority of pop/rock music is blues based. Mastering it creates a strong foundation for diverse genres of music.
The next In-Store Blues Clinic #3 will be on Saturday 13 May 2023. Please mark you calendar for 13 May 2023. More details to come.
Take a look at In-Store Blues Clinic #2 Here.