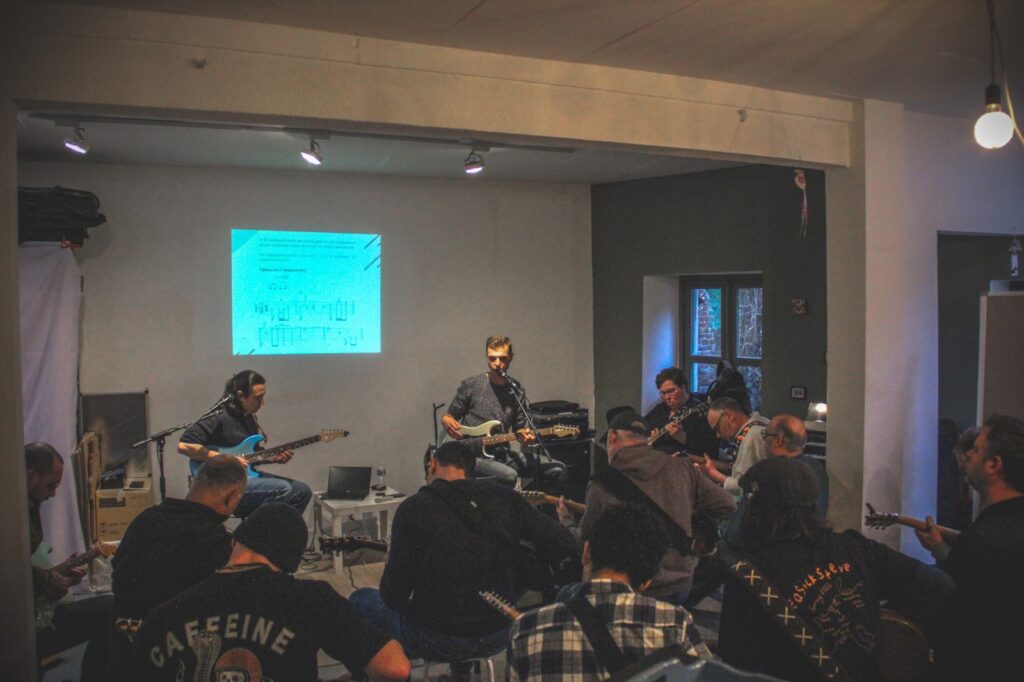 RockSo Music and Muziekschool Plug&Play hosted the second In-Store Blues Clinic on Saturday 11 February 2023. Again, the nearly sold out event was a great success. Lucas and Christian got the mood going by demonstrating the concepts of the clinic with the use of a backing track. The 17 participants were then ( 2 could not attend) introduced to blues rhythm guitar parts used in the demo. Participants were called up front at random to perform what they learned in front of the group.
Participants enjoyed a drink and conversation during the break time. This gave the participants a chance to talk amongst themselves, to network, and make new friends. Some participants enjoyed playing many of the interesting vintage and new guitars available at RockSo Music.
During the second half, participants were introduced to the concept of "mixed blues" improvisation. The term mixed blues is in reference to building a guitar solo that uses notes from both the minor and major pentatonic scales. Again, participants were called upfront at random to try their hand at some of these new ideas in front of the group.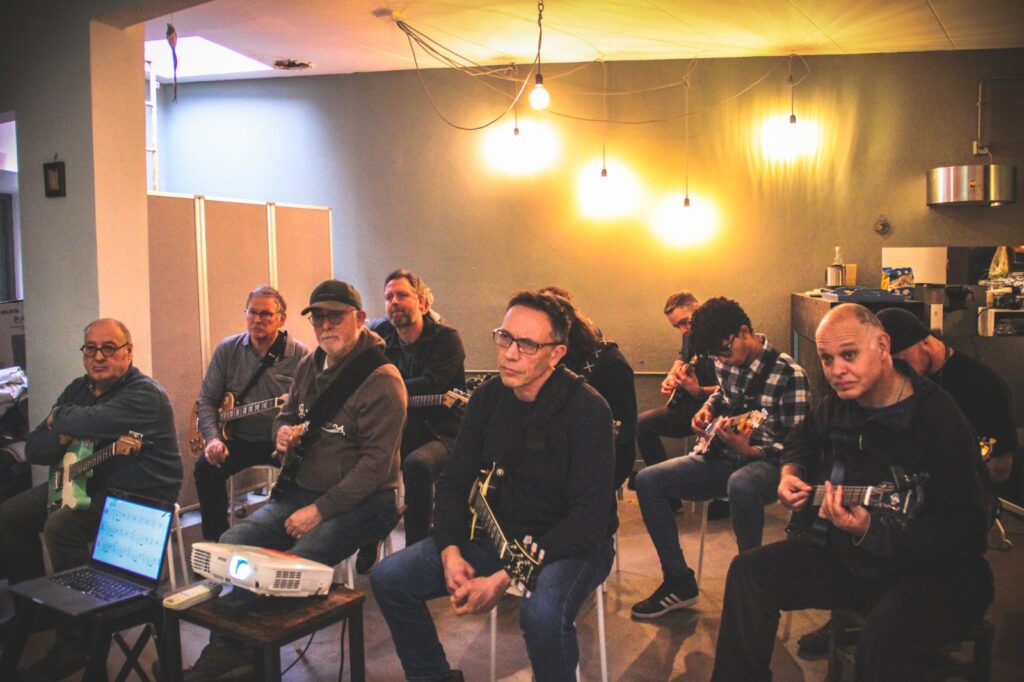 The clinic finished with a Q&A session and a final performance by Lucas and Christian.
We would like to thank Lucas @ Muziekschool Plug & Play and all the participants who joined us for In-Store Blues Clinic #2.
Stay tuned for information about our next In-Store Blues Clinic.