Does your guitar need some TLC? Does your guitar seem a little under the weather?
If you are thinking of a new guitar but not ready to make that investment, you may want to consider putting some modifications on your current guitar. For example, SSS to HSS, 7-way switching, or coil splitting.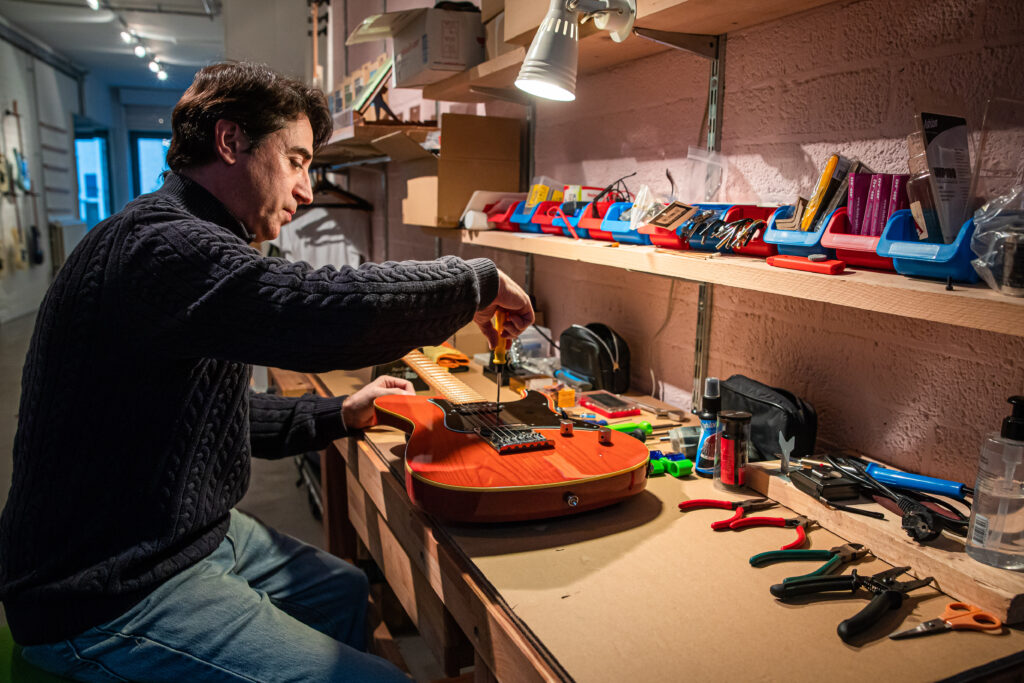 There are many ways to "Mod" your guitar. Some are easy and inexpensive, and some are more expensive and might require professional installation.
What ways can I modify my guitar?
Pickguard / Knobs / Pickup Covers.
Replacing your pickguard or pickup covers on a strat style guitar can change the whole look of your guitar. It can transform you guitar easily and it's cheap. RockSo Music sells replacement pickguards for 13-20 Euros.
Replacing your plasitc knobs with chrome or black metal knobs will also give your guitar a new look and feel.
Hardware
Replacing your bridge is a good upgrade. Most lower priced guitars have cheap bridges that have a "pot metal" tremolo block. A new bridge with a steel or brass block will increase your guitars sustain. New bridges will also have better saddles and will help with intonation and other tuning issues. Speaking of tuning, new tuners is also an easy upgrade. Replace your existing tuners with high quality tuners or "locking tuners" and enjoy maximum tuning stability.
Electronics
The number one electronic upgrade is replacing the pickups. Replacing your current stock pickups with a well know brand like Seymour Duncan or Dimarzio will not only improve the sound of your guitar, but will also add value to your instrument. Some players of a standard Stratocasters upgrade to a Humbucker in the bridge position. There are many combination possible and the best one for you all depends on what sound you are looking for.
Before making any final guitar-mod decisions, you need to think about why you're making changes to your instrument. Some poor quality or damaged guitars might not be worth modifying, but if you have a moderately priced guitar in good condition, your guitar could benefit from a few upgrades. Modifications allow your guitar to sound better, play better, and feel better.
RockSo Music serves you whether your guitar needs a repair/maintenance job or some modification work.
Our Service Menu – *not a complete list
Diagnose Electric Issues
Restring Guitar
Cleaning
Basic Setup
Pickup Install
Input Jack Replace
Potentiometer Replace
Switch Replace

Pickguard Change

Custom Wiring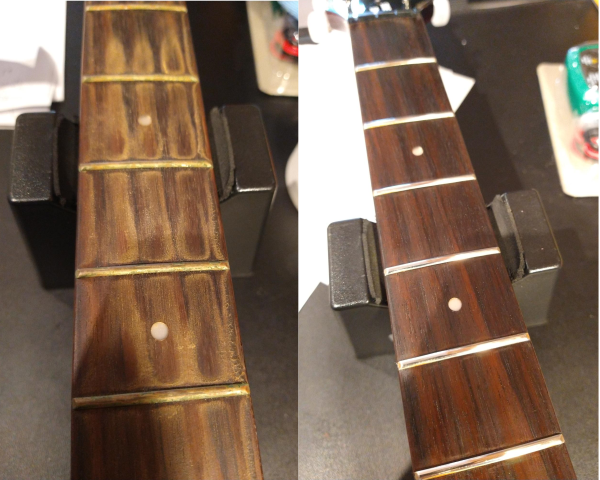 Fretboard Before & After
A clean fretboard can inspire you to pick up your instrument!
Repair and Mod at RockSo Music
Component guitars, special wiring, etc. Possibilities are endless…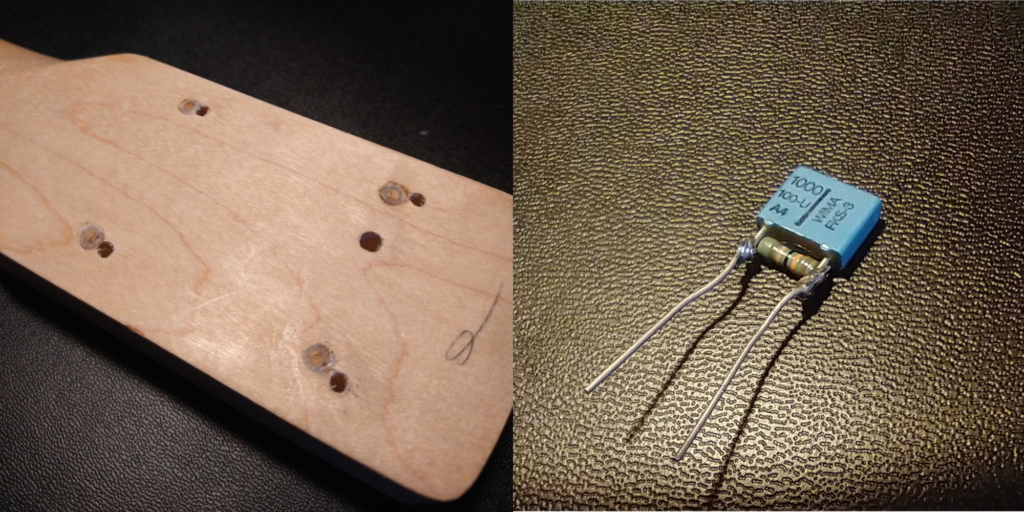 Feel free to come and discuss with us on any other work not listed above as well as the possibilities for modifying your existing guitar(s).
Come in during our shop hours. Or outside those hours, call or SMS us to make an appointment!