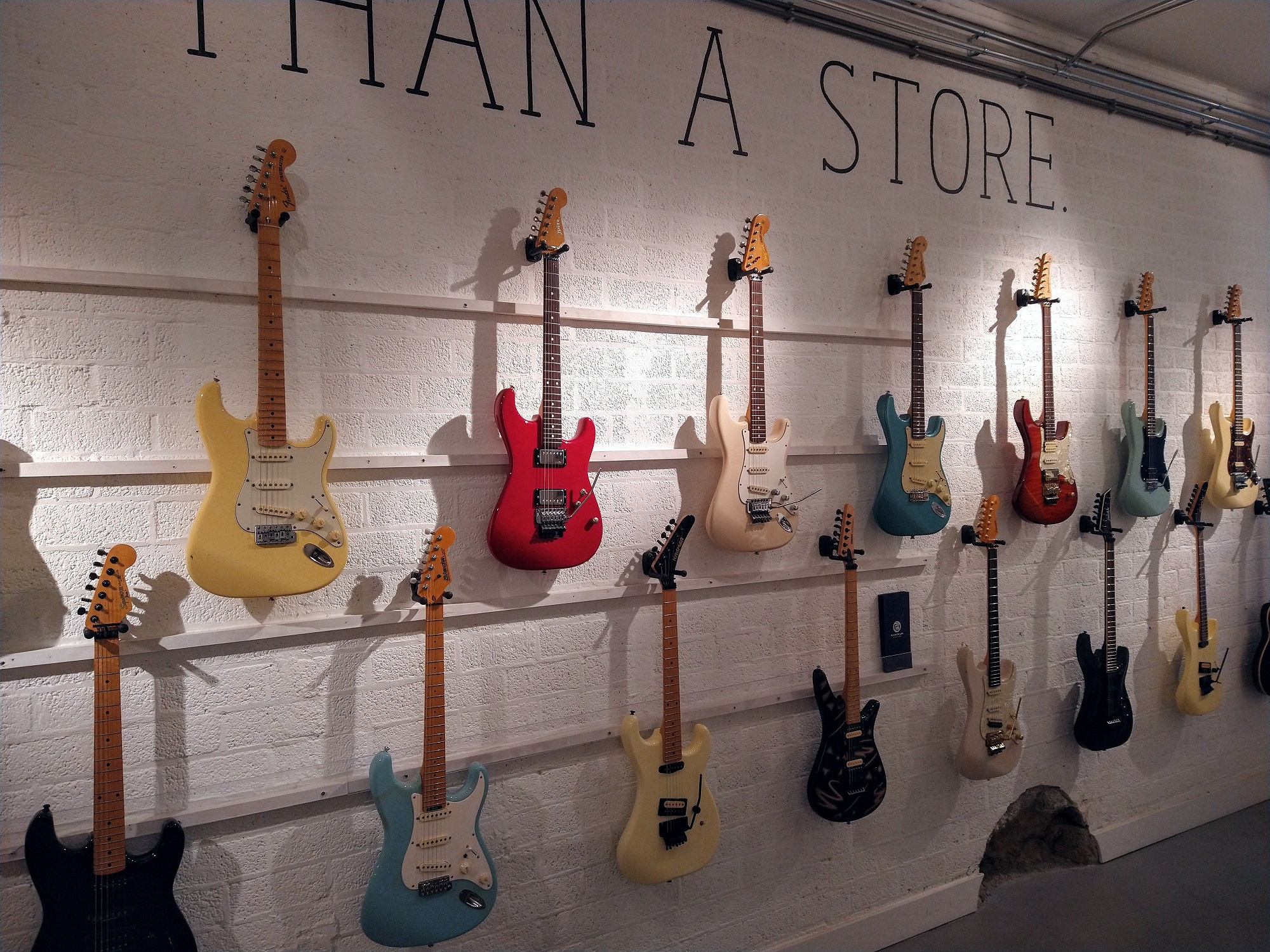 We are not your average guitar shop…
Meet your new or playable vintage guitar.
Who we are
RockSo Music specializes in new and vintage Japanese guitars in Europe. Located in the Netherlands, RockSo Music serves guitar enthusiasts and music lovers with a unique collection of new and secondhand Japanese guitars and accessories. The new guitar brands we carry include KAMINARI Guitars and TOKAI. Guitar collectors are welcome. However, we strive to offer affordable Japanese vintage guitars with guitar players in mind. The brands for the secondhand guitars* include Fender Japan, Yamaha, Ibanez, Fernandes, Kramer (ESP), ARIA Pro II, Greco, and Tokai.
*This list varies over time.
Besides our guitar collection, we cater to our local guitarists' needs for such accessories as guitar strings, picks/plectrums, straps, instrument cables, amplifiers, capos, slides, tuners, string winders, guitar polish, stands, wall-mount hooks, effect pedals, and more!
And of course, we do guitar repair and modifications. Just come in to discuss about your needs. Whether it's changing out your pickups, upgrading your hardware, or custom wiring, let RockSo Music help you mod your guitar the way you want it.
RockSo Music is much more than a specialty guitar shop. Our offerings include Blues Jam in Sittard and Japanese language classes. Please stop by the shop to find out more and sign up.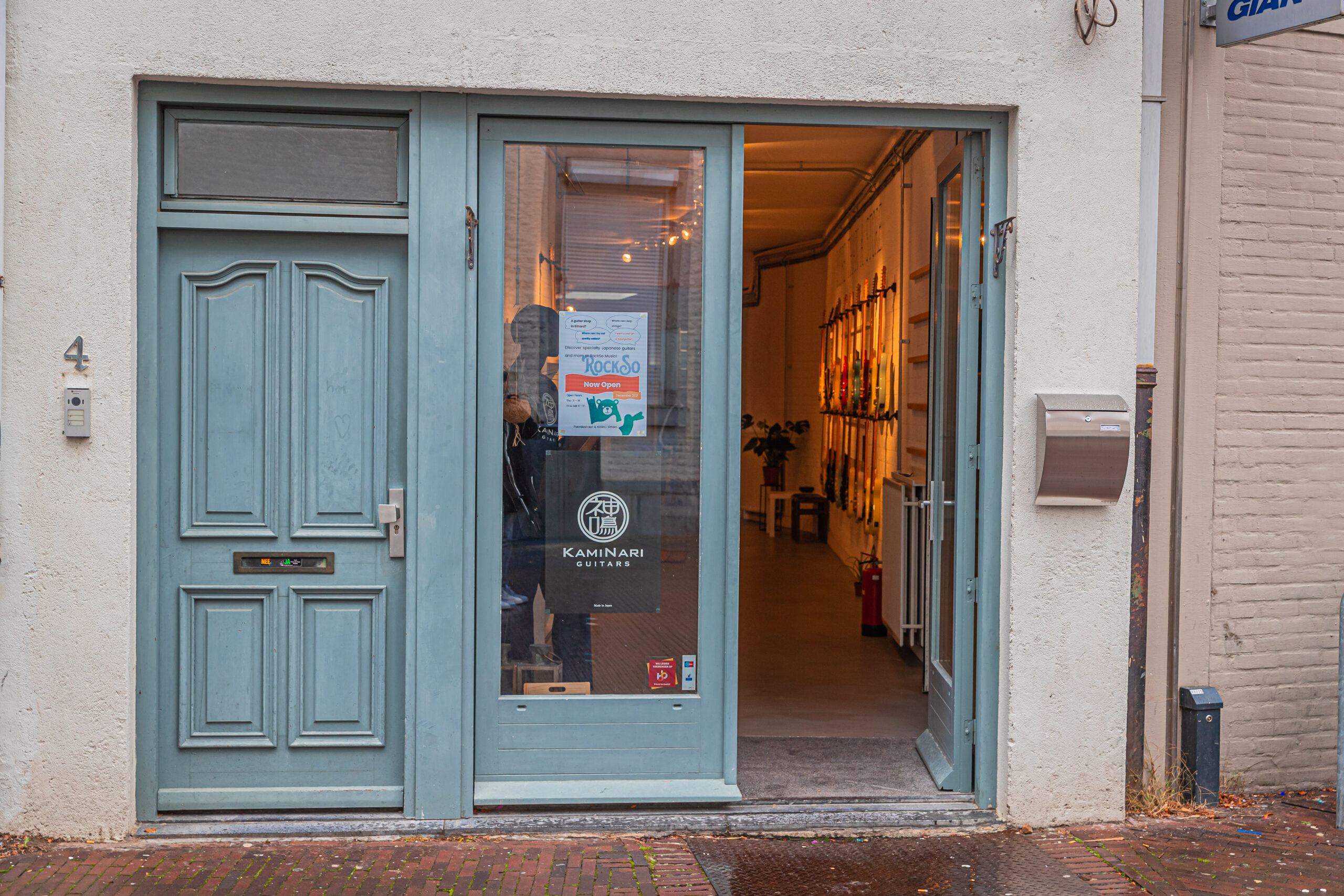 Shop Hours
Please call or SMS us if you would like to visit on Monday or Tuesday or in the morning.
| | | |
| --- | --- | --- |
| Monday | Closed | |
| Tuesday | 12:00 – 18:00 | |
| Wednesday | 12:00 – 18:00 | |
| Thursday | 12:00 – 20:00 | |
| Friday | 12:00 – 18:00 | |
| Saturday | 12:00 – 17:00 | |
| Sunday | Closed | |
| Koopzondag* | 12:00 – 17:00 | |
RockSo Music Shop Hours
*The information on Koopzondag ('Shopping Sunday') in the Sittard city center is found on the Sittard Genieten Voorop webpage.
Where To Find Us
Our shop is located at the heart of Sittard, just a stone's throw from the market square. It is just around the corner from the GIANT bicycle shop and diagonally across from Music Machine, the friendly neighbourhood record shop. We look forward to seeing you at our shop. And if you want to see some of our offerings online, please visit our online store.
Contact Us
Chamber of Commerce: 83490582
VAT Number: NL862894426B01
---
Subscribe & Stay Tuned
Back to top of page