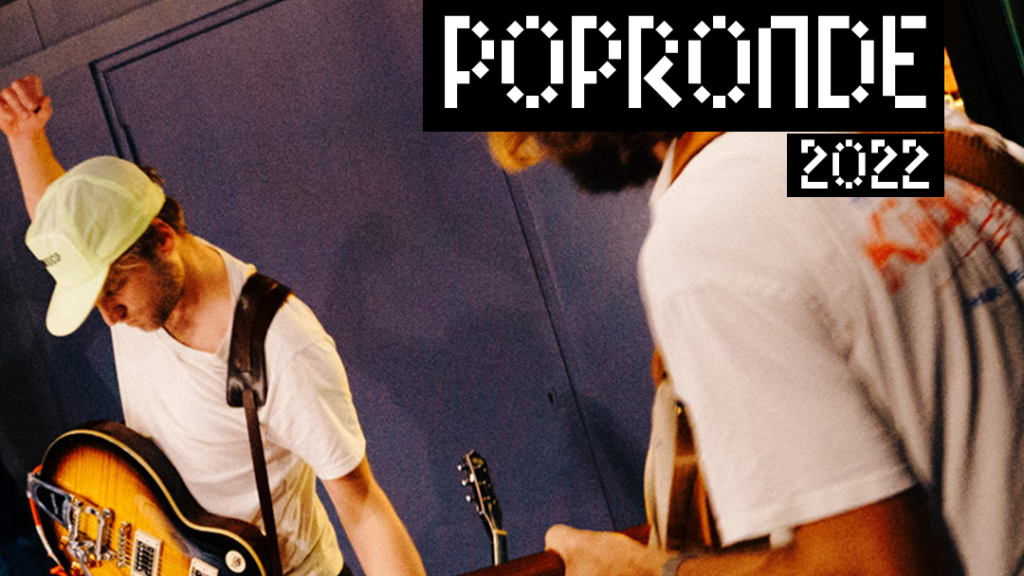 As part of Popronde Sittard in 2022, RockSo Music hosted All Dogs Go To Heaven and Penvriend.
On Saturday 29 October we gave a warm welcome to Popronde and two incredible acts.
The night started with All Dogs Go To Heaven. The audience was in heaven when Bjorn hit the stage with his amazing emo influenced acoustic set. His punk roots still intact, but with the perfect balance of vocals and guitar dynamics.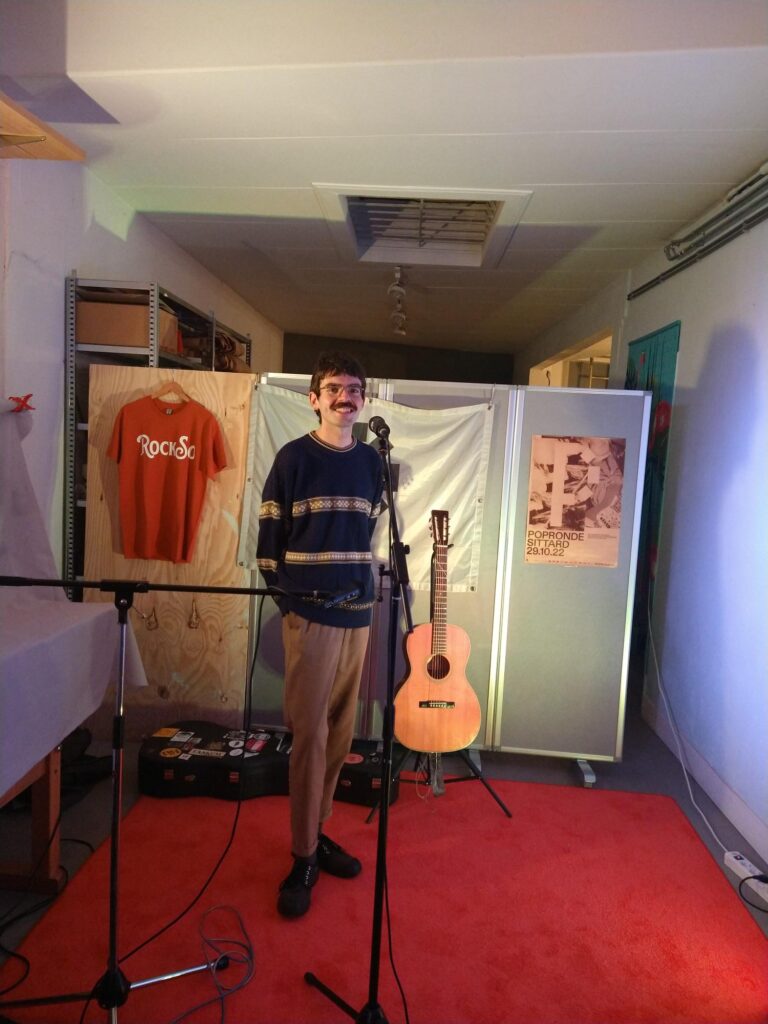 The 45 minute set went by too quick and left everyone hungry for more. Thank you Bjorn for an incredible performance.
Next up, Penvriend. These two were totally in sync and each member did their own part that blended into a whirlwind of rhythm and harmony complete with intricate guitar work and lead guitar solos. Very well done.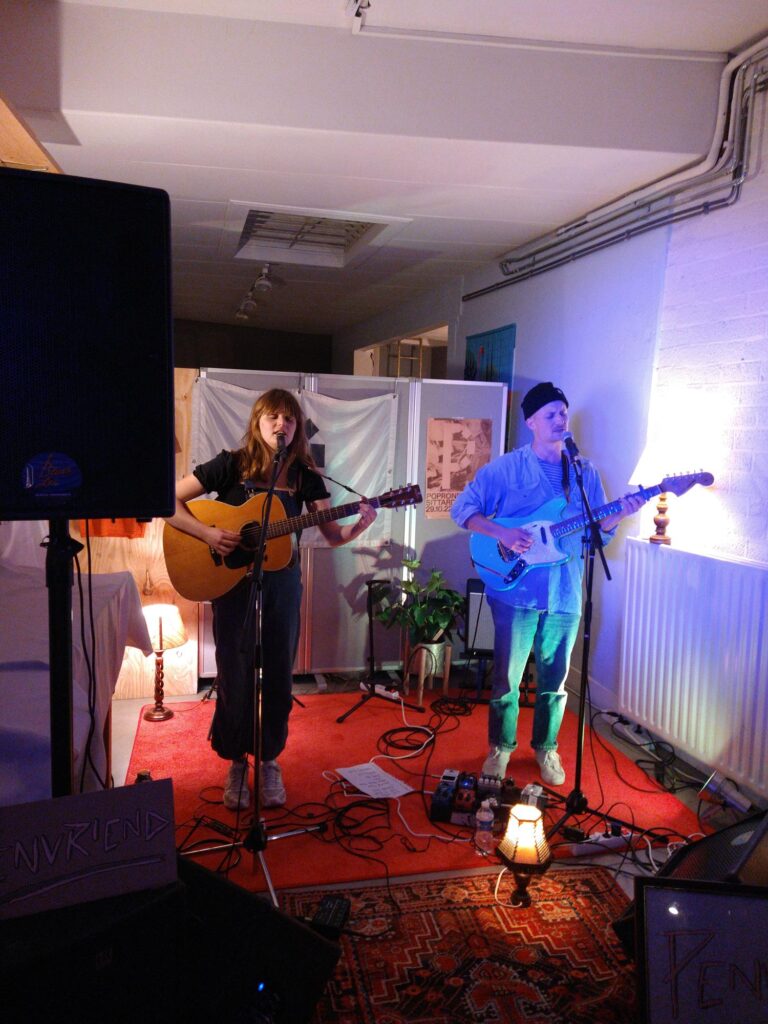 As you can see, RockSo Music transformed from a music store to a concert venue. Popronde 2022 was a great success and we thank the performers and everyone that made it a special night.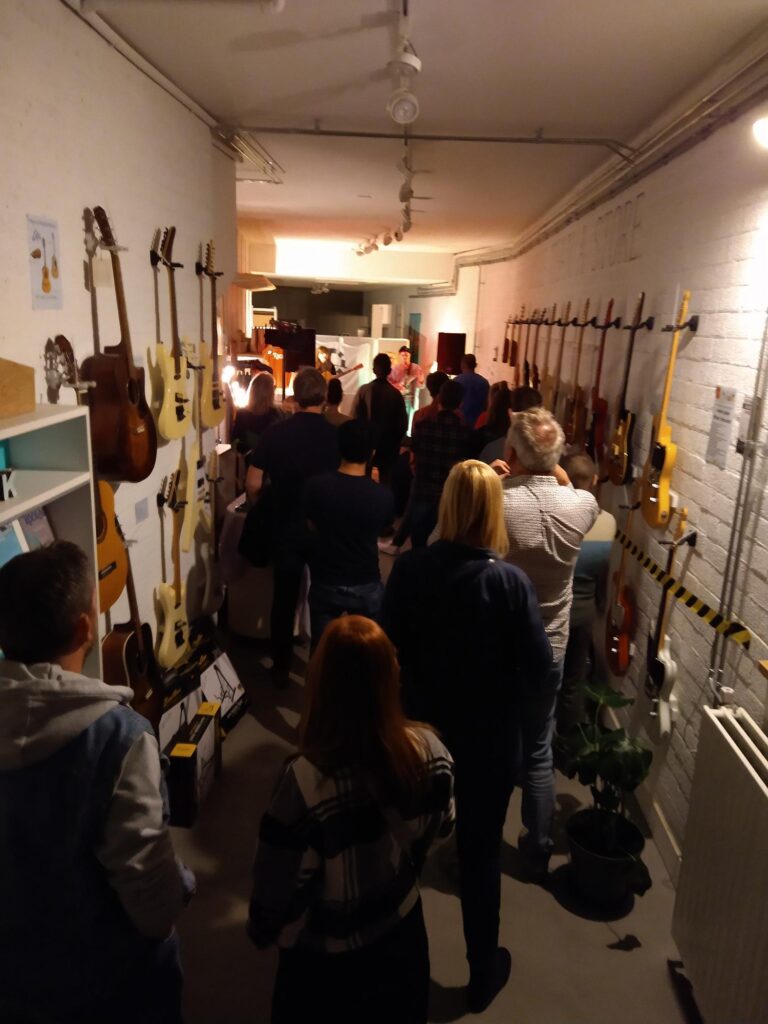 We are looking forward to next time. It was a night to remember.