It all started in October 2021 in Sittard with an empty store. It was like a new canvas. Up until then, we only existed as an online store. Going back and forth on how to setup the physical storefront for RockSo Music, we decided to direct mount the guitars hooks on the walls. This was easier said than done.
Starting With A New Canvas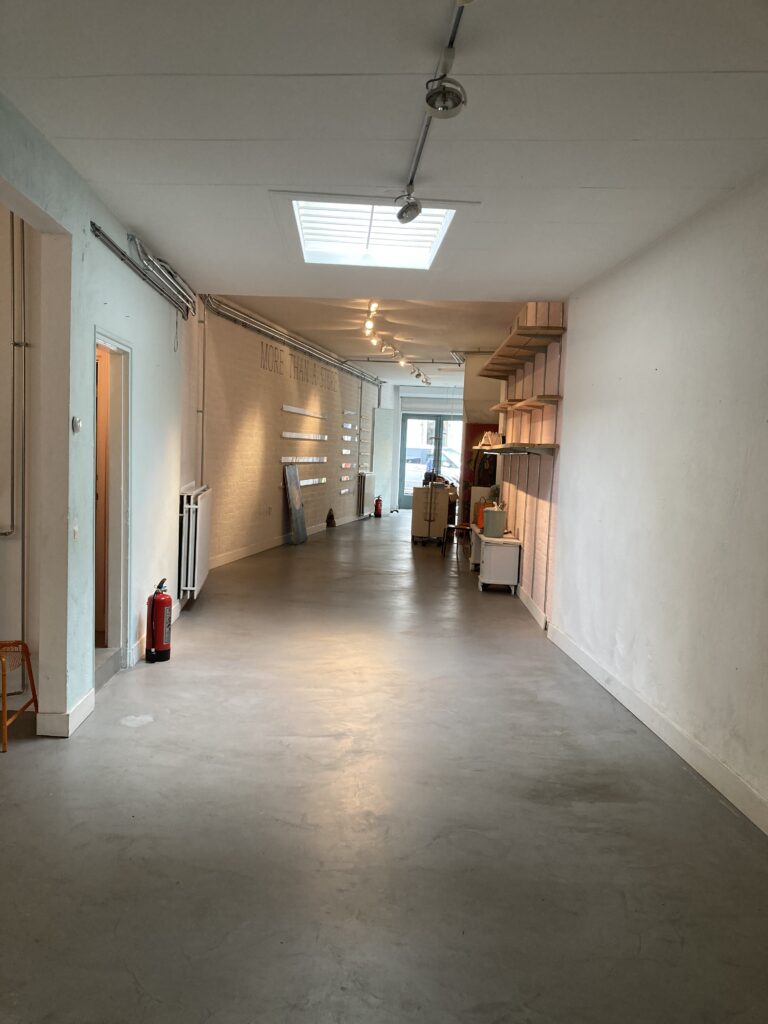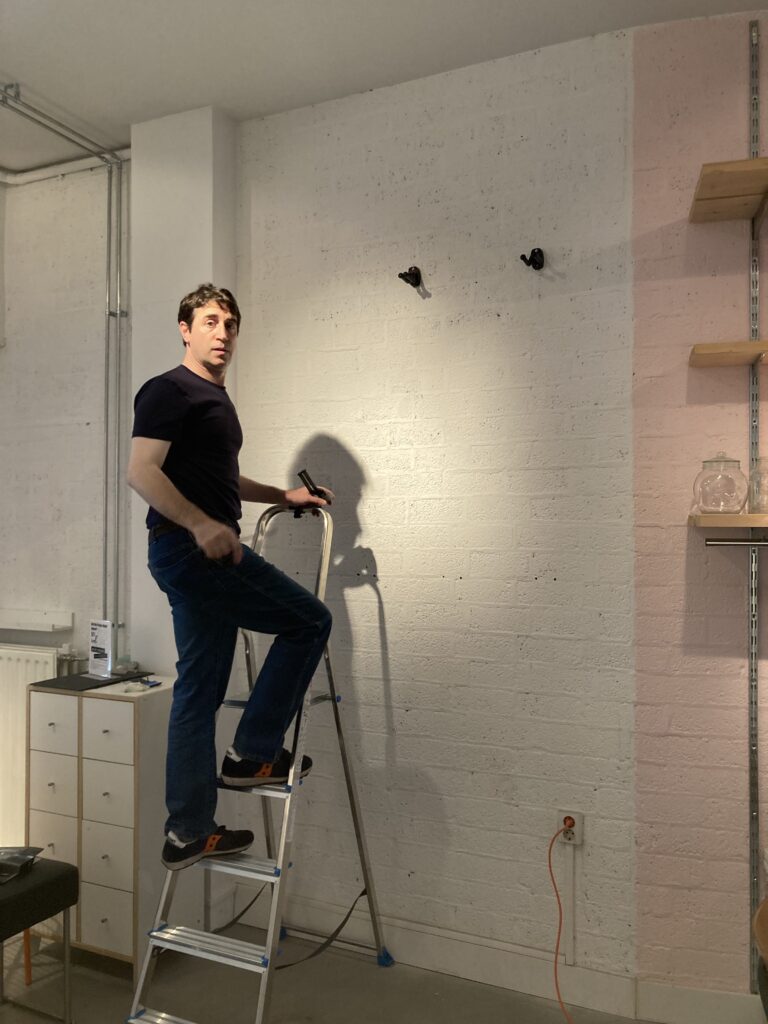 With an impact drill and blood, sweat, and tears, we finally got all the hooks installed by November. Shortly after the walls were completed, the guitars started to arrive from Japan. Little by little we filled the store with our vintage guitars. We decided to use only two-thirds of the space for the store and reserved the other one-third for our office and classroom for Japanese lessons.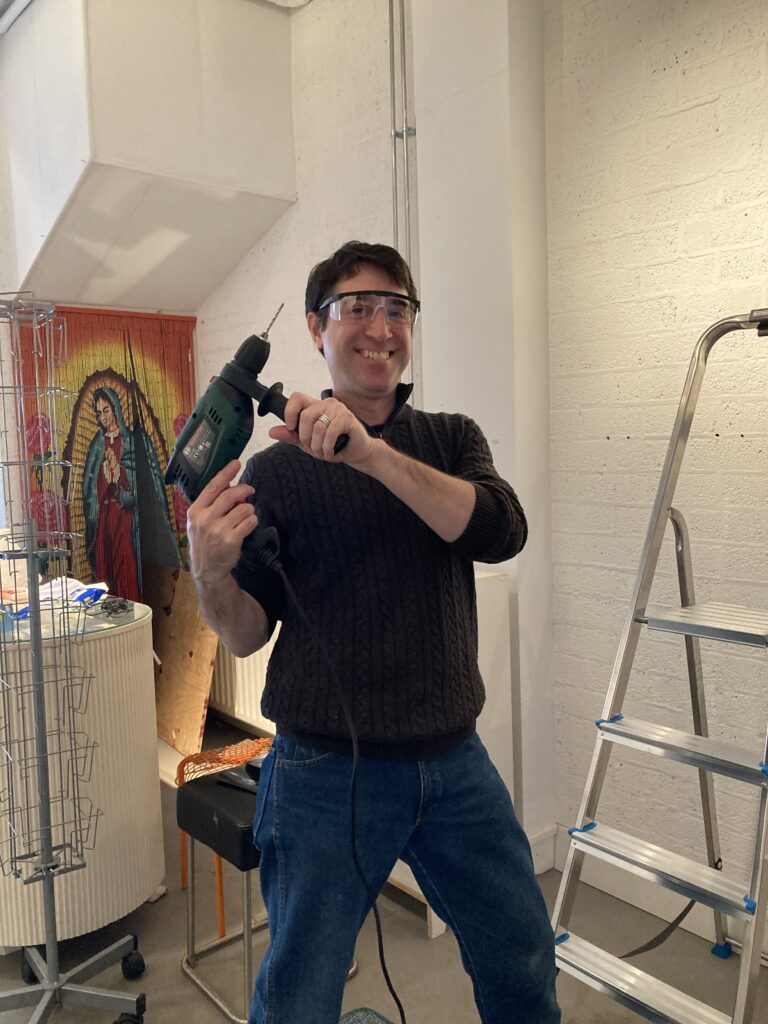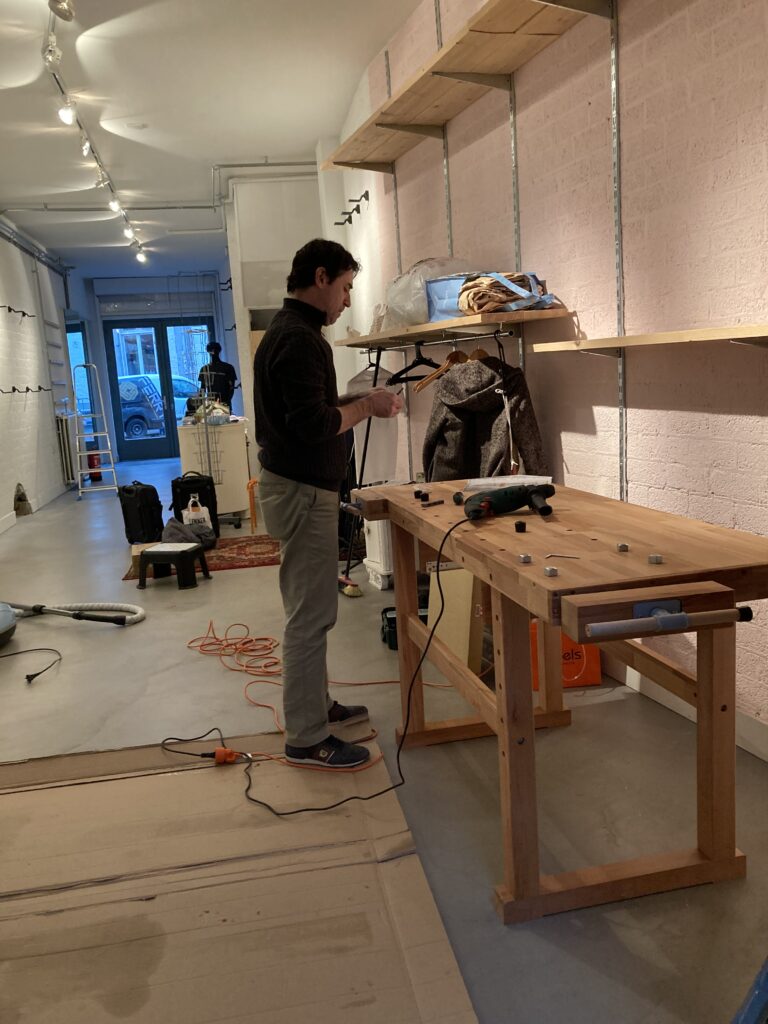 We had a nice antique counter to use from the previous owner. The case was very empty at first. And we only had one brand of guitar strings from ESP.
Store Opening in December 2021
After the store opening on 2 December 2021, we had about 3 weeks before a month-long lockdown. From mid-January 2022, we reopened, and customers started to come. Then, de Limburger, the Dutch provincial newspaper, ran a story about RockSo Music.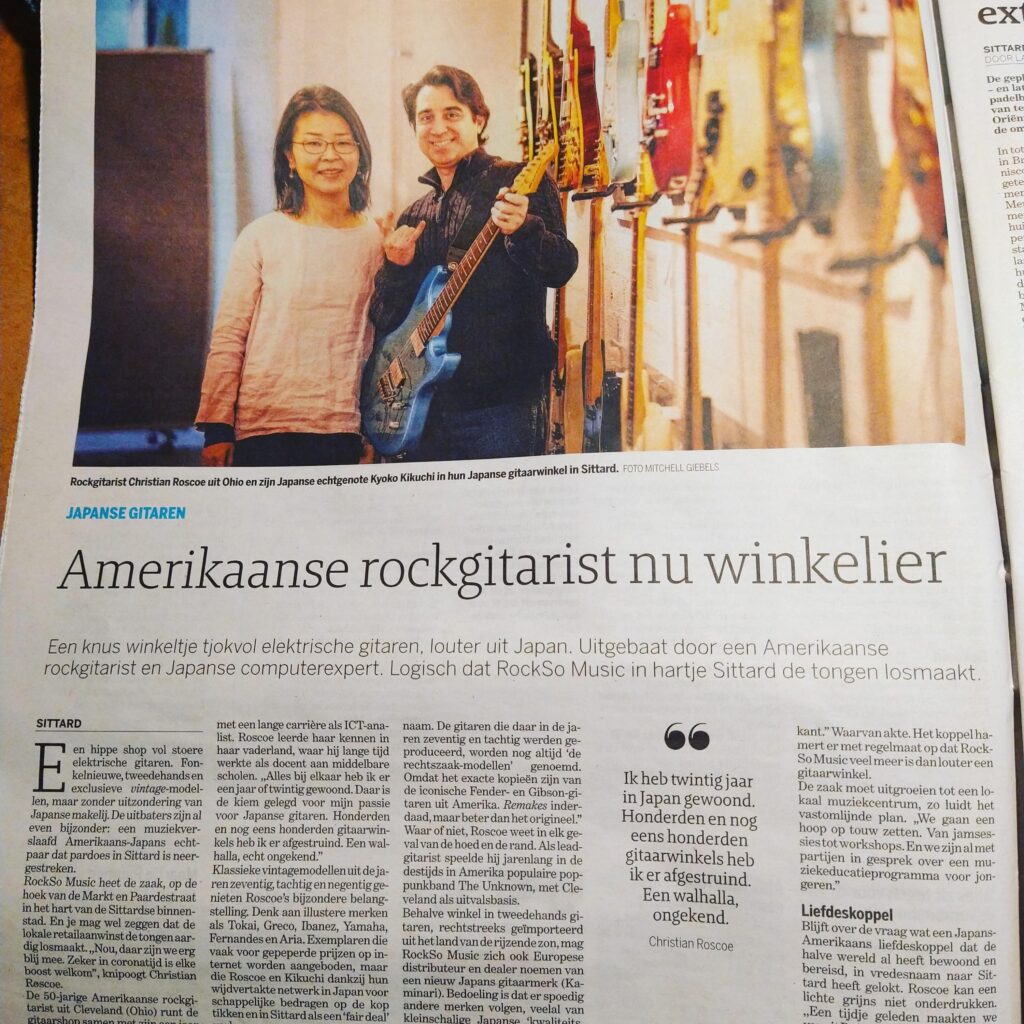 A full-page article in de Limburger on 24 January 2022 helped spread the word further…
Some of our customers ask for certain products; others make suggestions on what we should carry in our shop. Our collection reflects those requests and suggestions.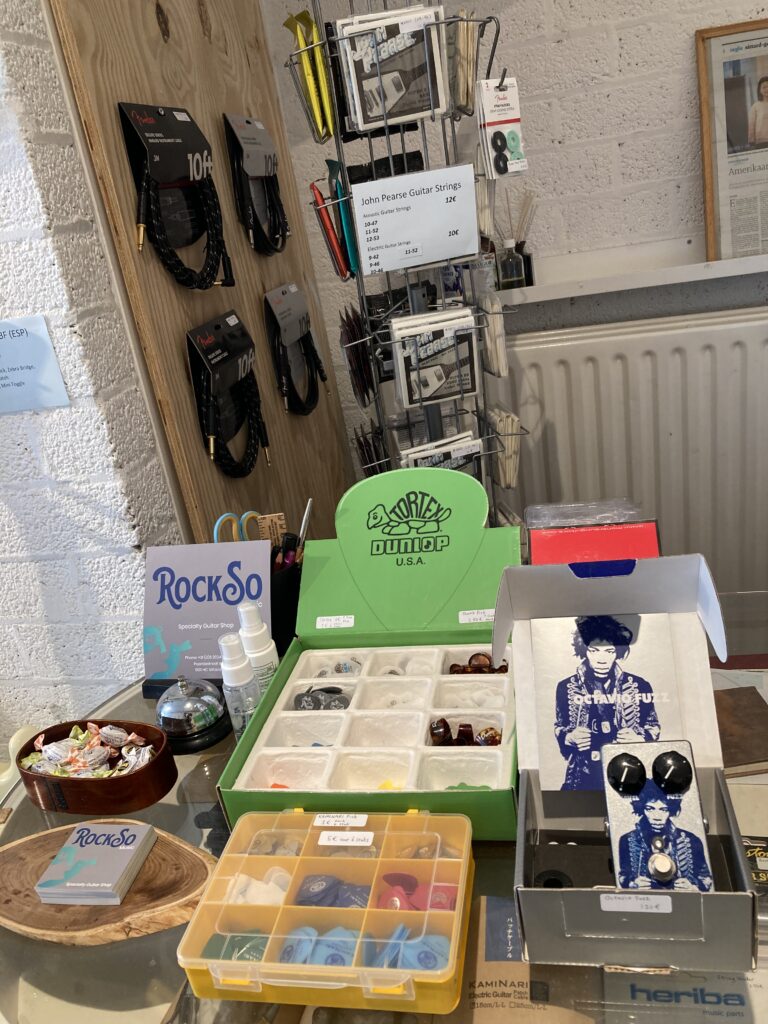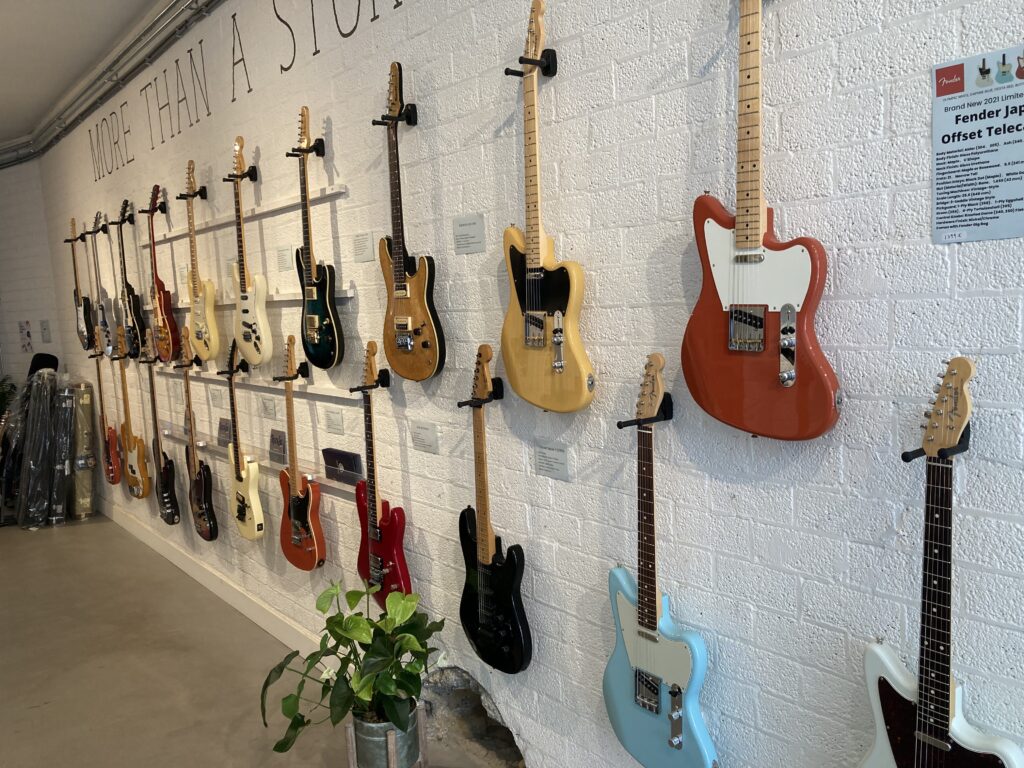 Where We Are Now
Over the past 7 months, RockSo Music has transformed steadily to better serve the local music community as well as the wider audience online. Besides new guitars from KAMINARI Guitars, Tokai, and Fender Japan, we now have an expanded vintage/secondhand selection including signature models and electric basses. To serve local musicians' needs, we carry a wide range of accessories, amplifiers, effects, and starter-model classical guitars.
If you have not visited us recently, come on down and check out the latest selection!