The 7th Sunday Night Blues with 7 members! The line-up was, Maurice on vocals, Colin on drums and guitar, Lucas on guitar and drums, Marcel on guitar, Tim on guitar, Kyoko on organ, and Christian on the bass.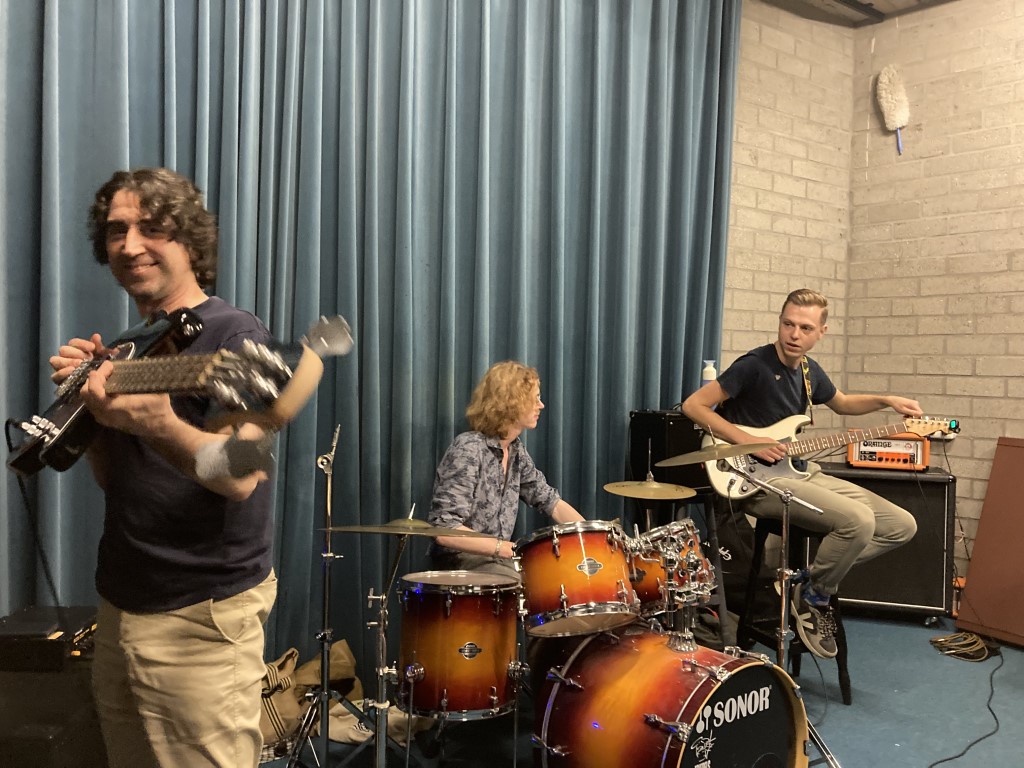 This was the second to last Sunday Night Jam. We went through the list of songs that we have learned over the last 7 weeks. Here are the songs we played in order.
Mannish Boy
Sweet Home Chicago
Mustang Sally
Thanks A Lot
(break)
Johnny Be Good style Jam
Thrill Is Gone
Keep Your Hands To Yourself
Ain't gone and Give Up on Love (partial play through)
Mary Had a Little Lamb
Everyone was in good spirits and Tim sounded great with his new Kaminari Liquid 2! We are finally getting comfortable with the songs and are also practicing the endings of the songs. I know with just a little more practice, we can be ready for a live performance one day soon!
Don't miss the last Jam Night next Sunday!