1 May was our second regular blues jam with some participants that were not there last week. We started off reviewing Mannish Boy and Thrill Is Gone. Lucas helped last week's member review as the newcomers learned new chords. Colin and Christian kept the groove steady on drums and bass while Maurice appointed the next person to take the spotlight on lead guitar.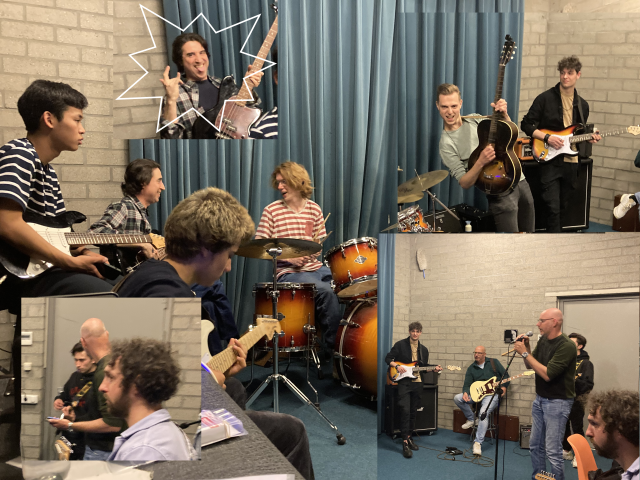 Then we introduced Maurice to Thanks A Lot and went over the lyrics and chord changes. Again, Maurice called out the next person to solo. Thanks a lot, Maurice, for leading the way! And the last song of the evening was Mustang Sally.
The final performance of the evening was a trio featuring Lucas on guitar, Colin on drums, and Christian on bass. They played a slow blues jam that was an example to the group of what's t come next session. We are all looking forward to it.
Bass players still wanted. New members welcome!