On 20 May 2023 RockSo Music in collaboration with Muziekschool Plug&Play hosted another Blues Clinic.
This time we challenged the group with 10 licks from several style of blues including BB King and Eric Clapton influenced riffs.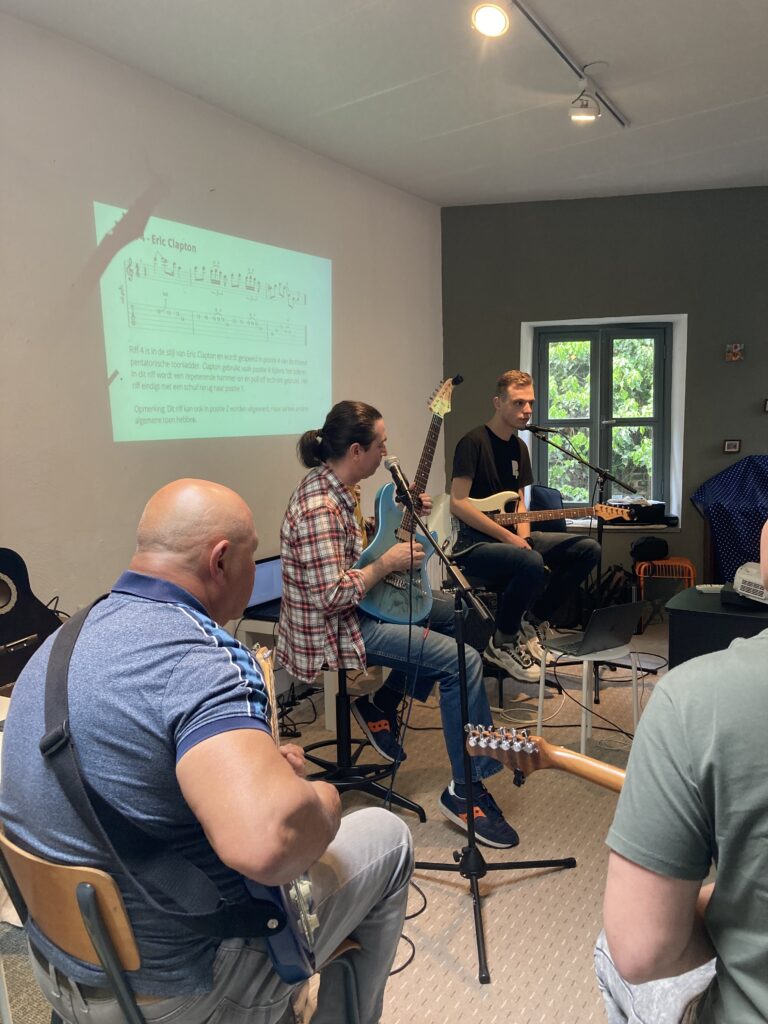 Lucas started the clinic with a short introduction of the blues and the different styles. Then Christian explained the first set of 5 licks. The explanation included tips on the feel and characteristic of each lick.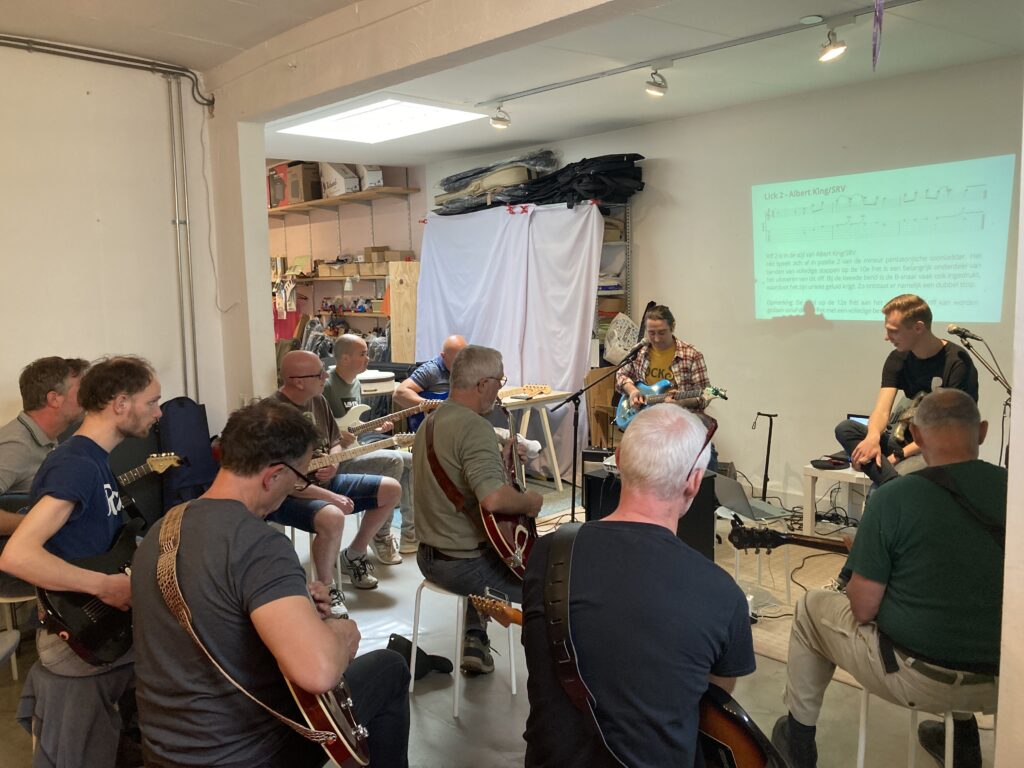 After a well needed break, Christian and Lucas played an example of the first 5 licks being played, then we continued with teaching the remaining 5 licks. This time, Lucas explained how to play and use them in a solo.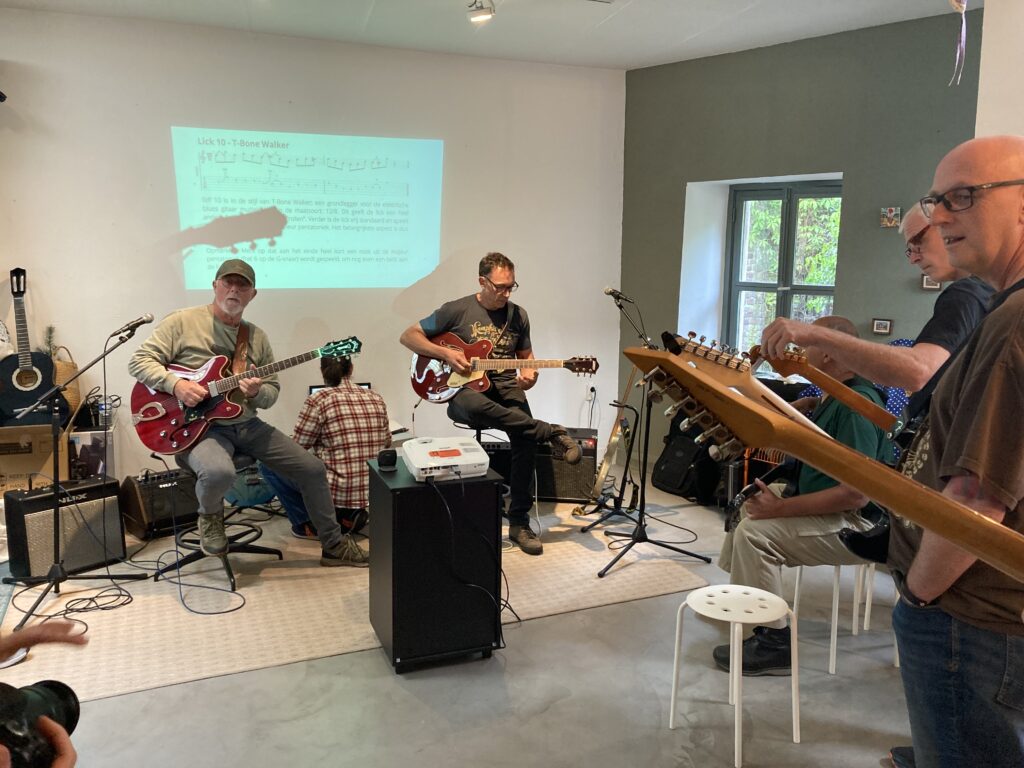 During the last hour of the clinic there was a chance for the participants to try out the new riffs and improvise. We all enjoyed listing to the everyone.
The Clinic ended with a final jam from Lucas and Christian. There was a lot of material this time, but everyone enjoyed the challenge. We will have our next clinic after a summer break. See you all for the next one, and keep on jamming!!