RockSo Music Sittard had special visitors on 21 May.
The Gulls from the UK, gave an outdoor live performance right across from our shop. Eddie was in and out of the shop all day. Christian worked on his two guitars and a bass and got them ready for the big concert the next day at Poppodium Volt.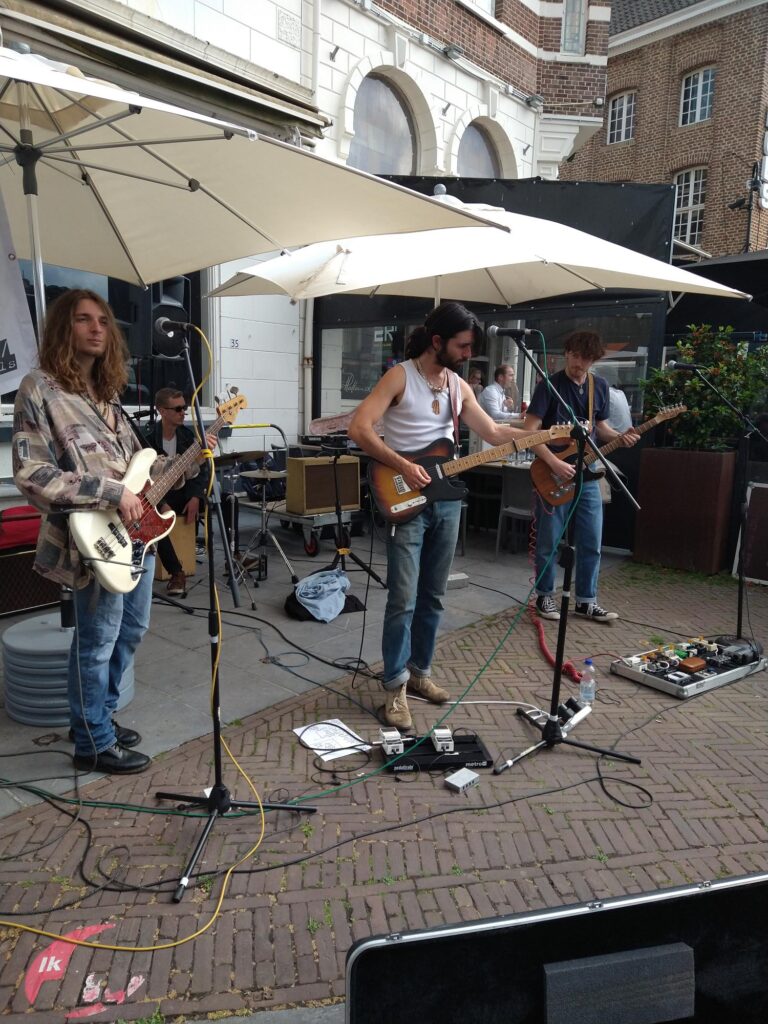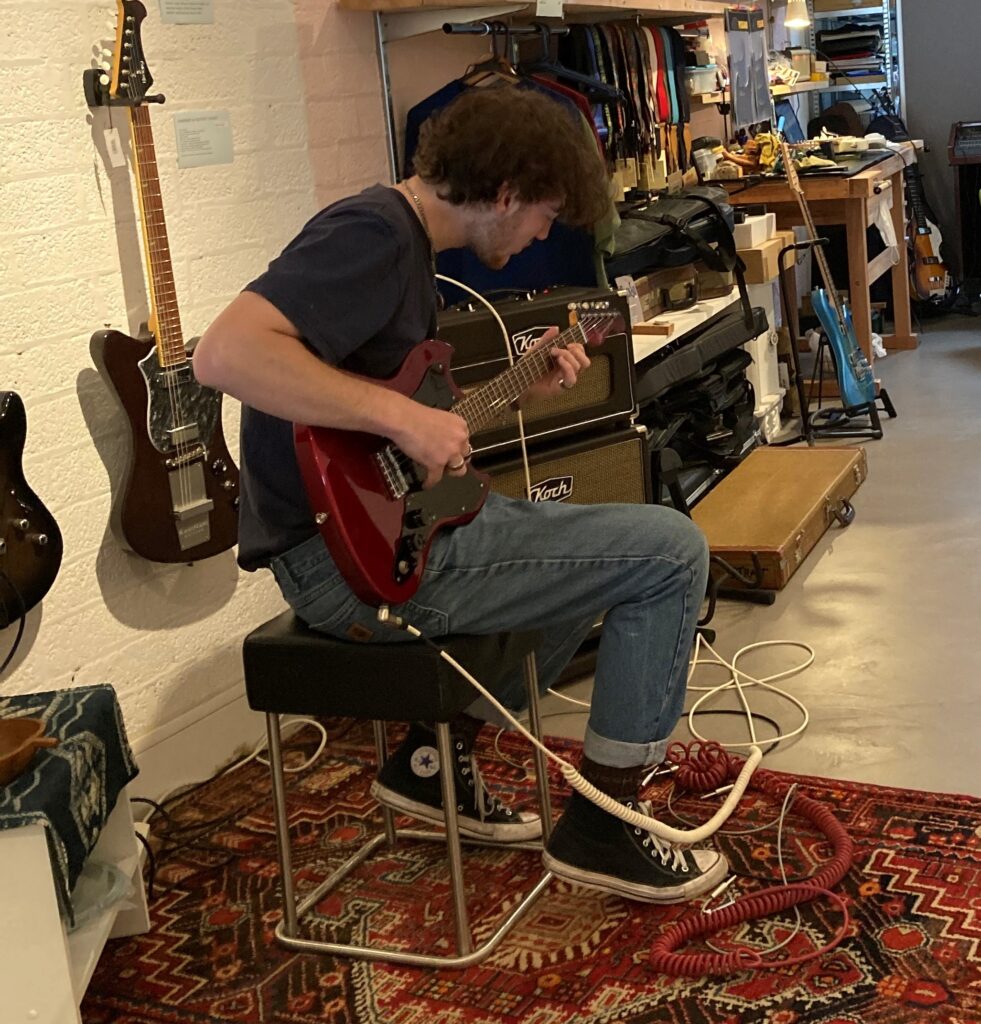 Then came Will, Kil, and Bob. They had fun in our shop.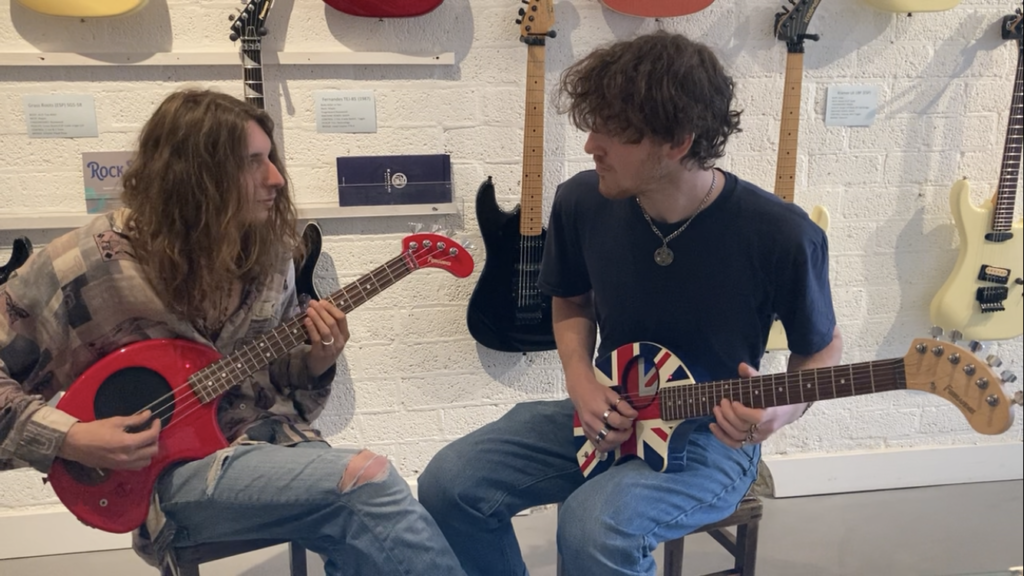 Everyone loves Fernandes Zo-3. Kil and Eddie had fun playing them.
On Sunday night 22 May, The Gulls had a great show at the Volt! They recorded the live performance for their new live album. RockSo Music and Kaminari Guitars are proud to support The Gulls with Kaminari guitar and bass cables for the occasion. Below: Eddie sports a Kaminari T-shirt with Christian.