RockSo Music and Muziekschool Plug & Play hosted In-Store Blues Clinic #4 on 7 October 2023.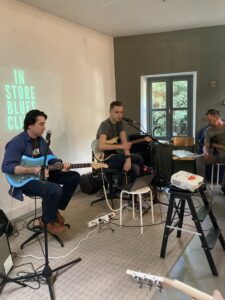 This was our 4th In-Store Blues Clinic. This time, we had 10 people that joined in the informative and fun filled 3 hour Blues Clinic. We started out with some music theory. Lucas explained the Mixolydian mode for the first time to the group. In the first hour, Lucas taught us 3 blues licks. One of the licks uses the Mixolydian mode.
Before the break, we asked participants to come up and try out the new licks with Lucas one by one. This was a good practice and helped us understand the new licks.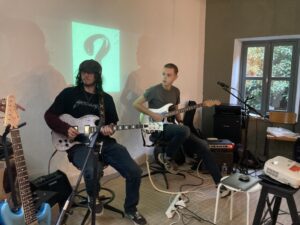 During the break, participants had a chance to talk about guitars and get to know eachother.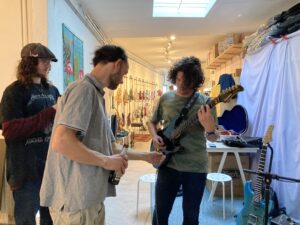 After the break, Christian led the group and introduced 3 more licks that use the Major blues scale. After the last licks were gone over, all participants had a chance to come up and play the blues! Participants, in pairs jammed for the group with the backing track. Slow and up tempo tracks were used at the clinic. Everyone had multiple chances to jam in front of the others. This is the best way to improve your guitar skills and gain experience playing with other people.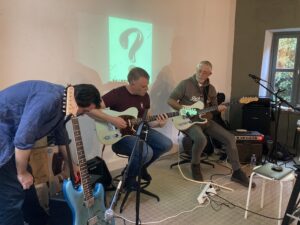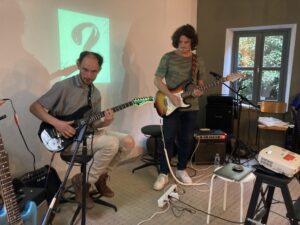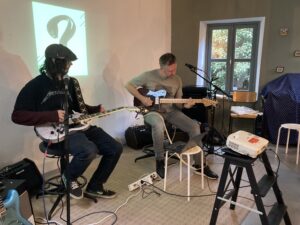 Everyone is waiting for the next In-Store Blues Clinic. Will you join us next time???
Stay tuned for information on the next In-Store Blues Clinic at RockSo Music.
RockSo